Guidolin Girotto Precision Cutting & Converting System Sectors
Guidolin Girotto's range of narrow web converting equipment, including high speed electro-mechanical flat-bed die cutting systems, rotary die cutting machines, digital laser cutting systems, guillotine cutting machines, and dieless knife-cutting systems are commonly used in converting self-adhesive materials, industrial adhesive tapes, self-adhesive textile tapes, the production of die cut and kiss cut products from various flexible materials including industrial foams, EPDM, rubber, neoprene, Velcro, felts and textiles, cork, protective films and different plastic products.
The main sectors for our machinery include the following: abrasives, automotive, aerospace, composites, electronics, gaskets, labels, medical, packaging, plastics, & self-adhesive tapes.
In the automotive sector, our customers are direct suppliers of: Alfa Romeo, Audi, BMW, Ferrari, Fiat, Ford, Honda, Mercedes, Mitsubishi, Nissan, Peugeot, Renault, Skoda, Toyota and Volkswagon.  In the field of adhesive and double sided adhesive tapes, we work on a global scale with converters of 3M, Tesa, Avery Dennison, Lohmann, Nitto Denko, Scapa and many others.
Our products are developed in close cooperation with our clients starting from the design stage, to reflect the specific needs of their requirements, to increase productivity and optimize material utilization and labor.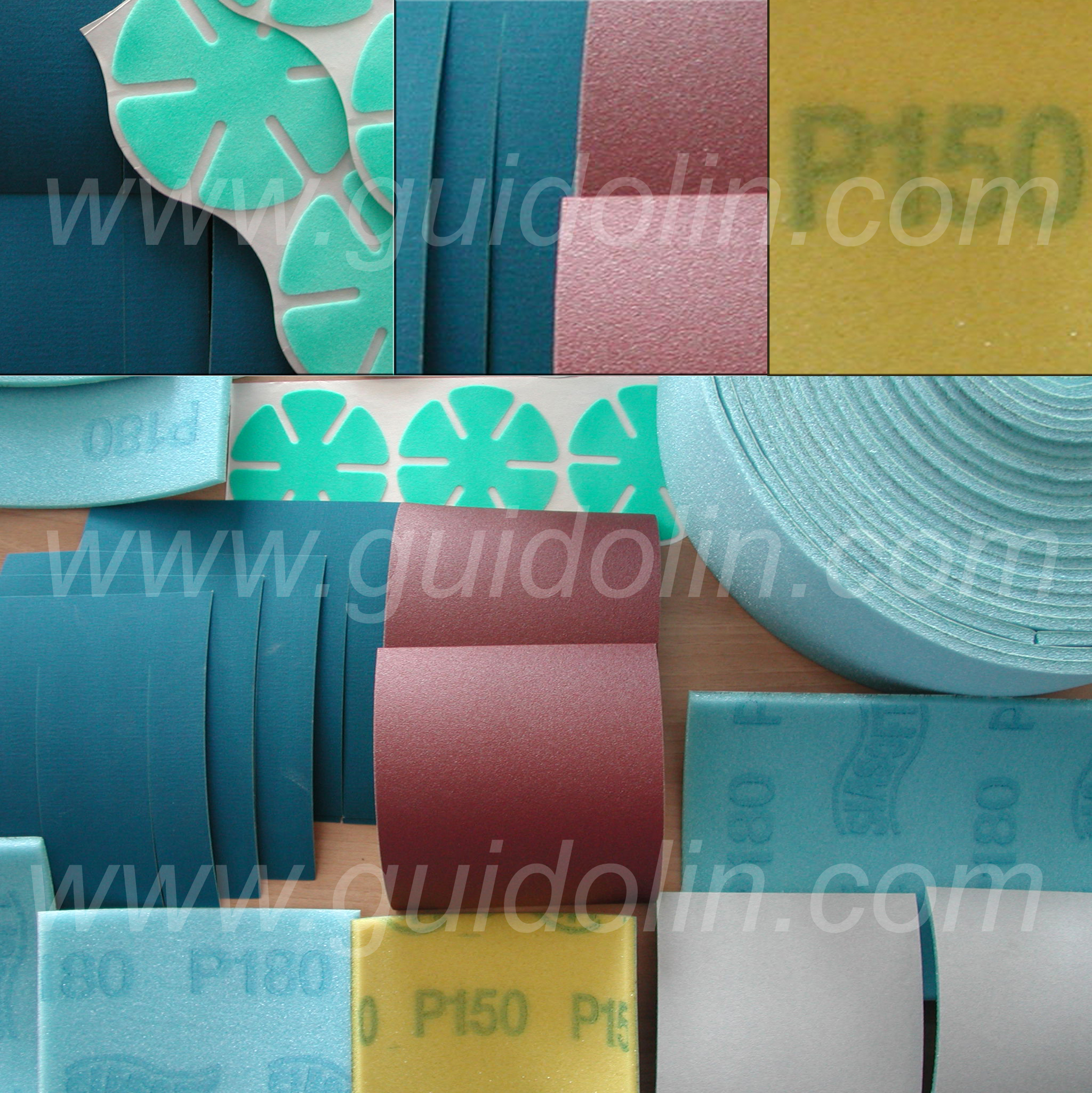 Abrasives
---
Polishing Pads
Kiss-cut Discs/Sheets
Sanding blocks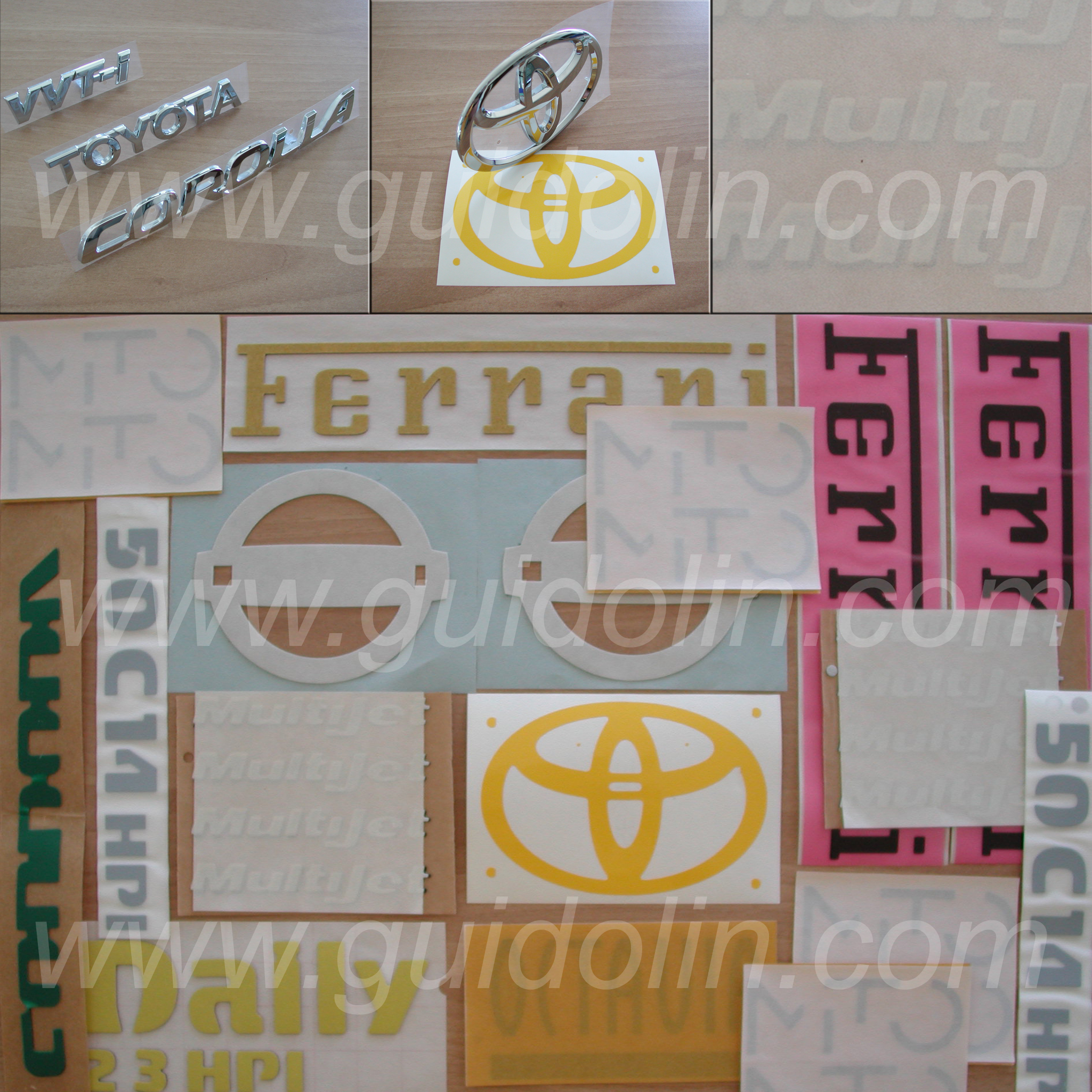 Automotive
---
Car emblems
Sealing & insulation
Sound & vibration dampening
Protection
Gaskets
Self-adhesive tapes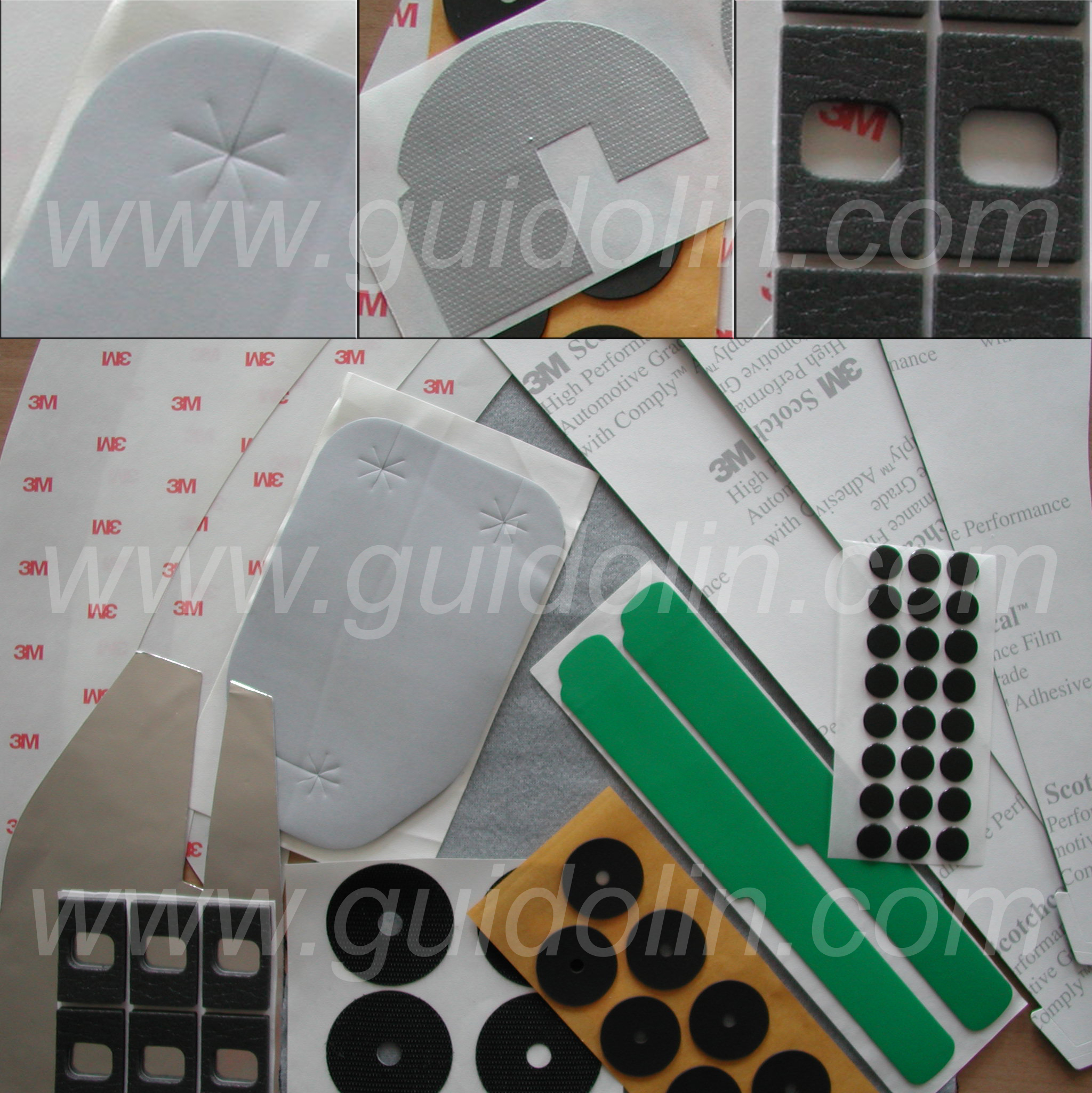 Aerospace/Composites
---
Protection films
Kapton
Laminated foils
Plastics
Self-adhesive tapes
Gaskets & Foam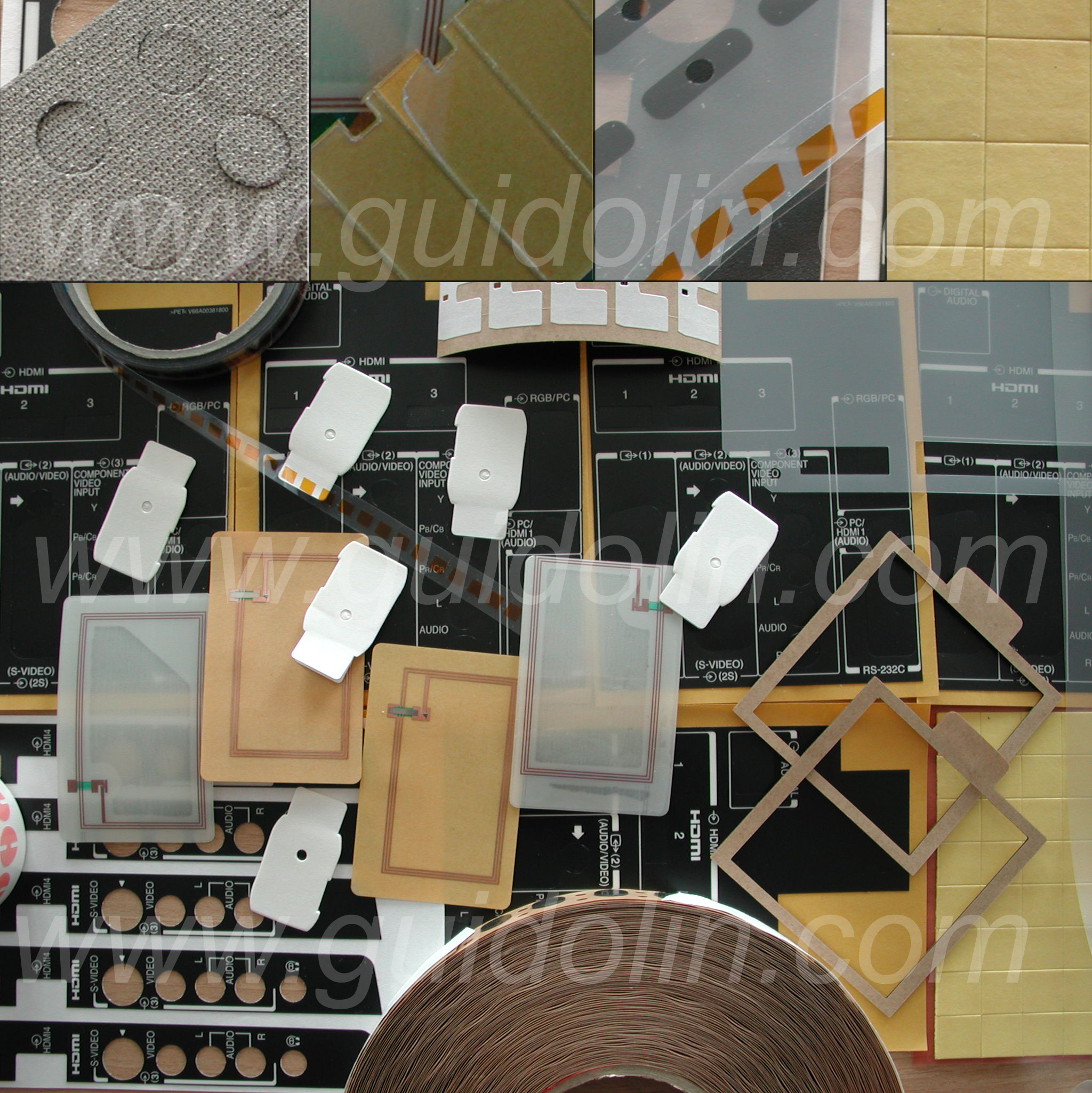 Electronics Sector
---
Protective gaskets
Bonding circuits
Surface protection films
Phone screens
Optical films
Self-adhesive tapes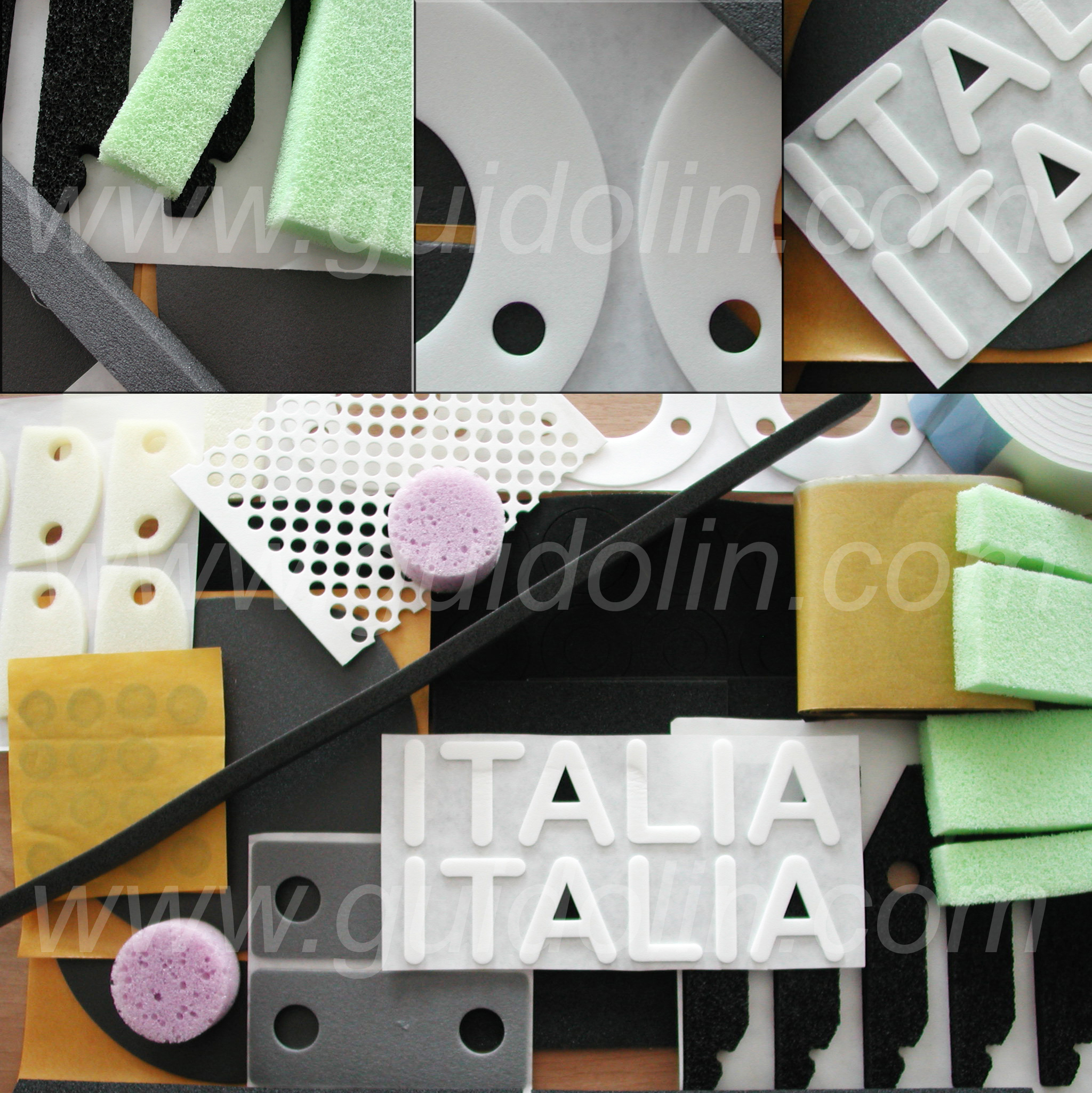 Foams (Open & Closed Cell)
---
PU
EPDM
Neoprene
EVA
PVC
Silicone
NBR
Viton
SBR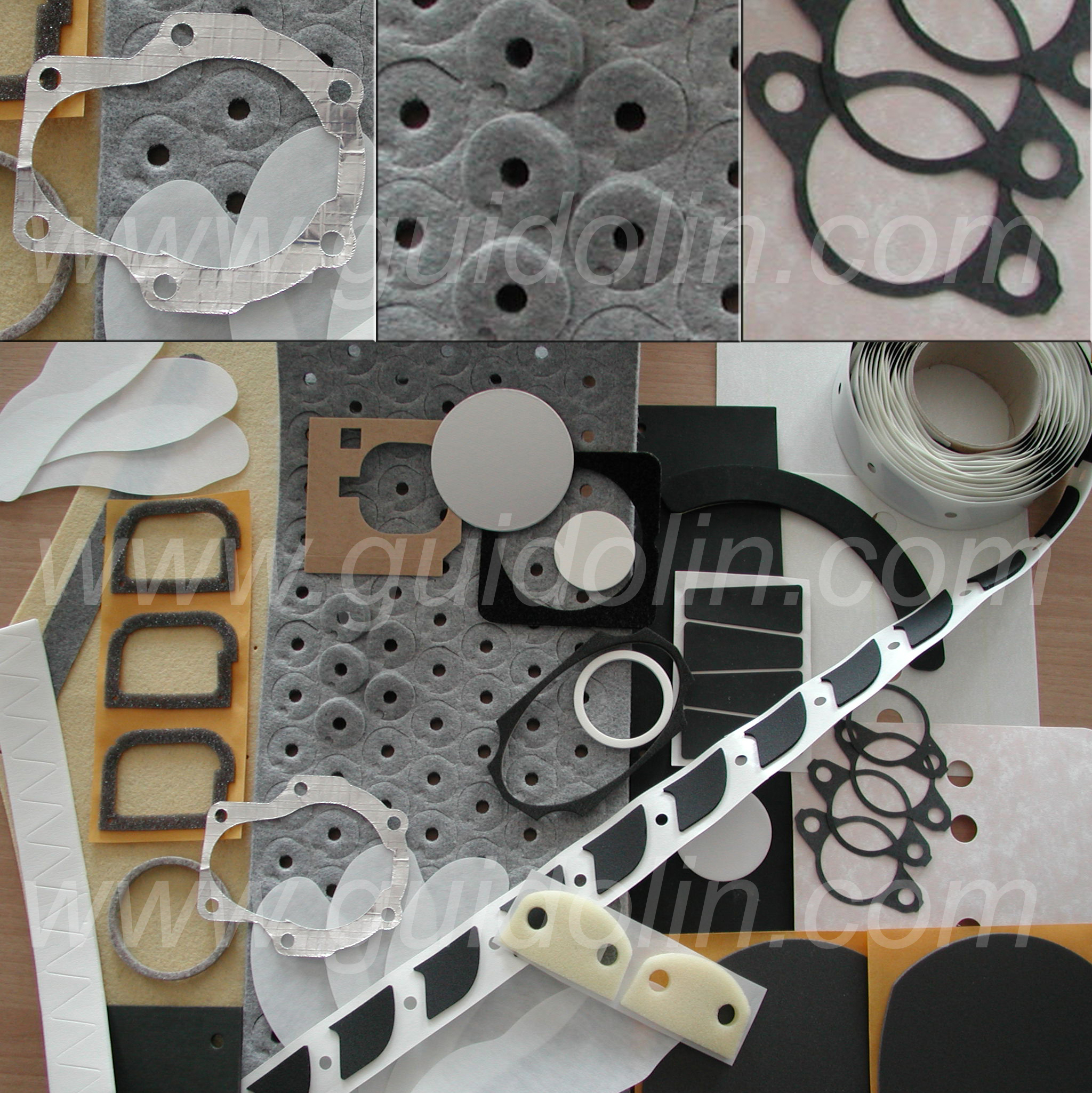 Gaskets
---
Silicone Gaskets
Rubber Gaskets
Foam Gaskets
Mylar Gaskets
Nomex/TNT Gaskets
Textile & Non-Textile
Velcro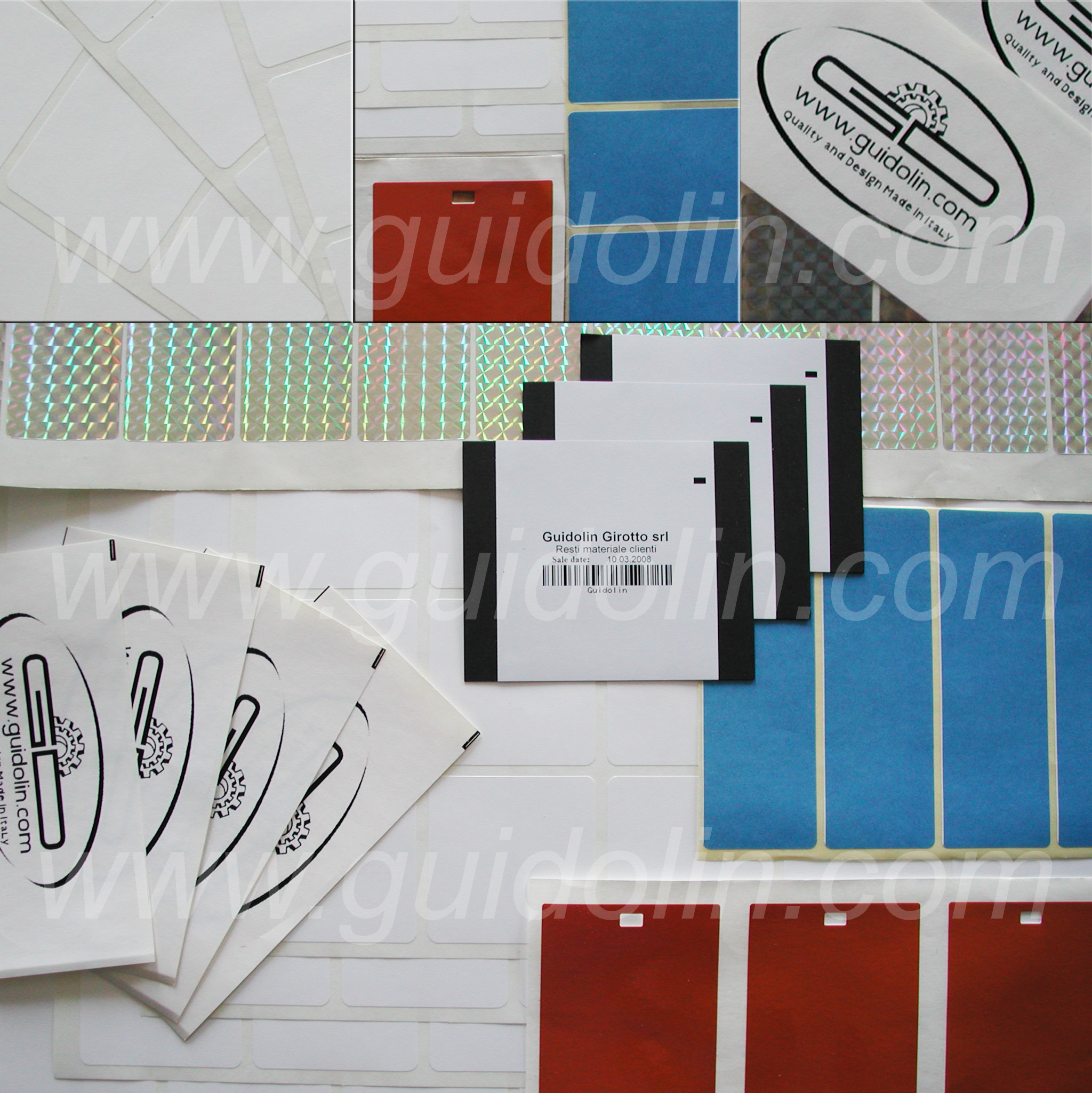 Labels
---
Neutral Labels Printed Labels Special Labels Stickers Bar Codes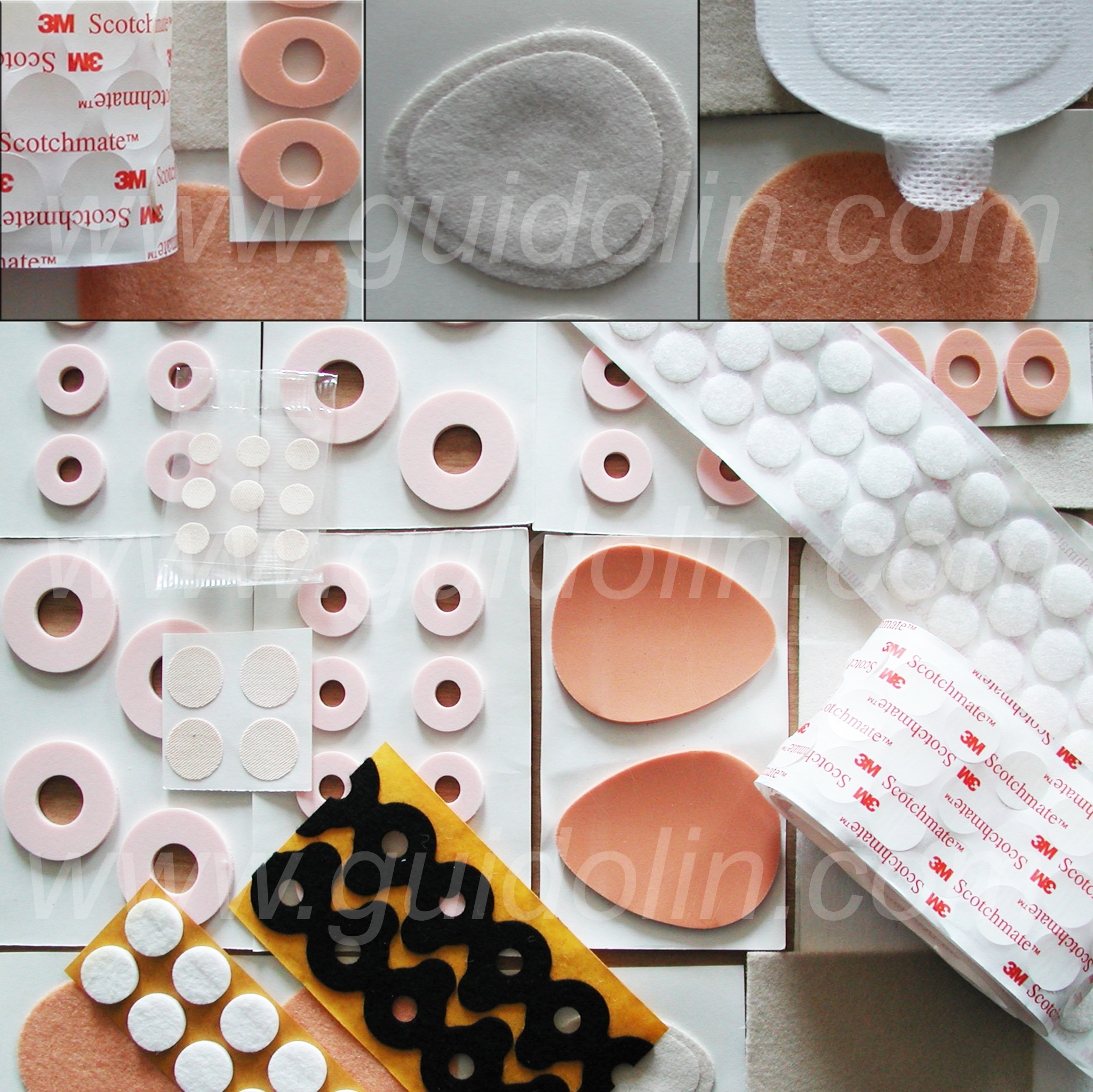 Medical Sector
---
Orthopedic parts
Velcro
Felt, TNT & textile
Non-woven textile
Foams
Self-adhesive tapes
Blood-strips
Corn Pads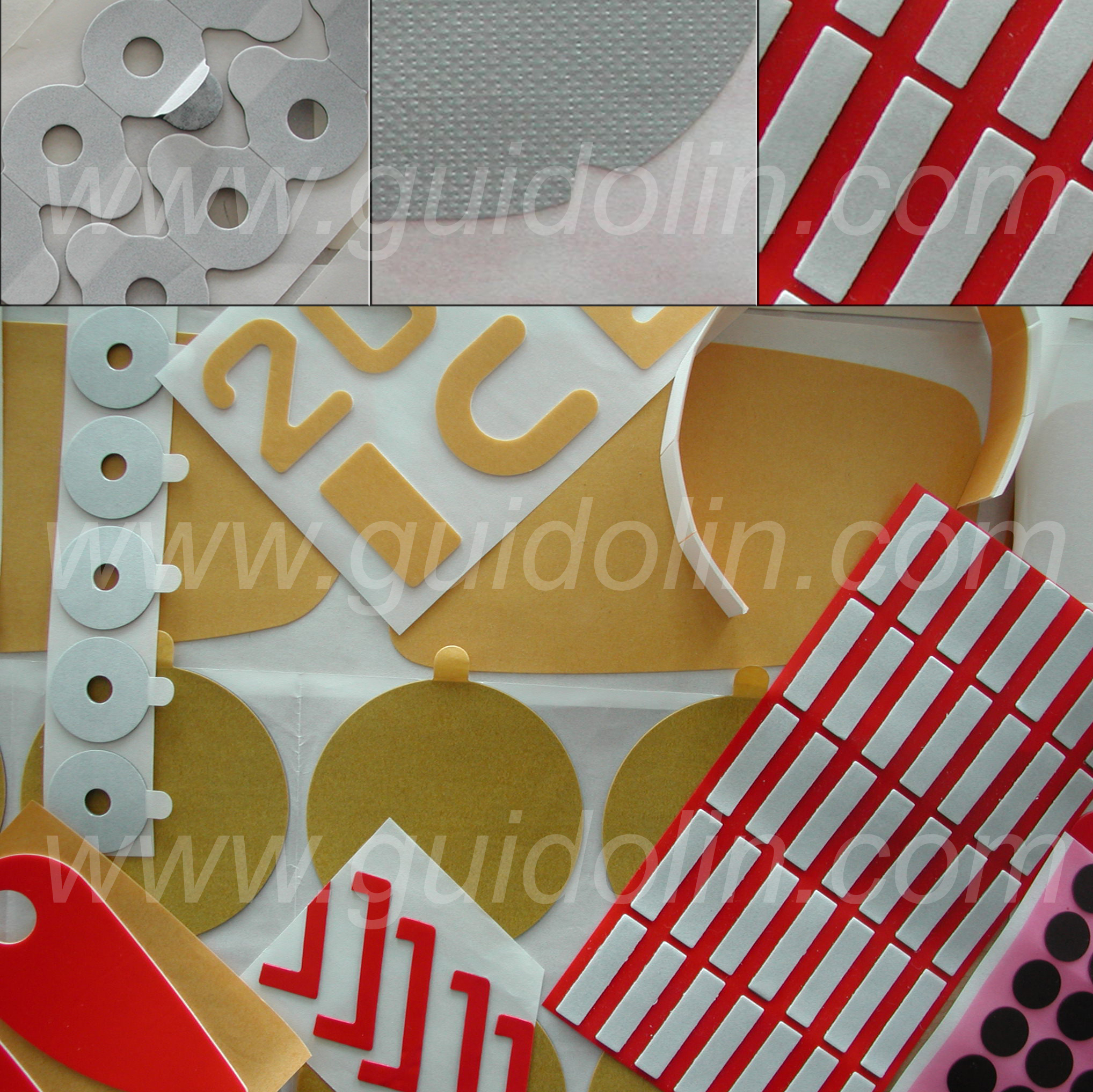 Packaging
---
Protection films
Foams
Self-adhesive tapes
Labels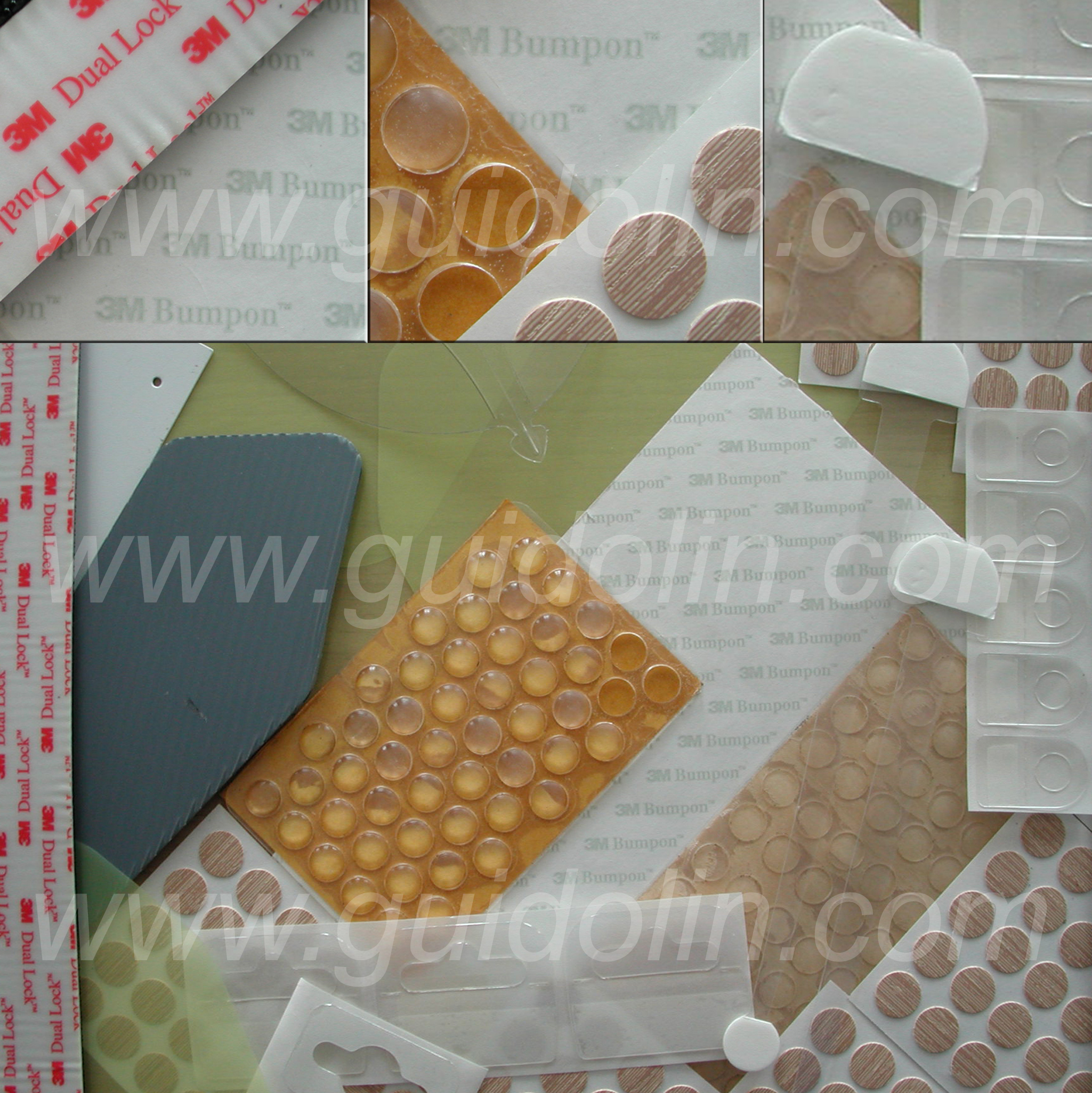 Plastics
---
Electronic cards
Computer components
Mobile components
Optical Polishing pads
Self-Adhesive Tapes
---
Double Sided Tapes Transfer Tapes Masking Tapes Converters of 3M, Tesa, Nitto Denko, Lohmann, Avery Dennison